It was called the Honolulu International Center before it was renamed after Mayor Neal S. Blaisdell and featured the top artists of its time. Sometimes I still catch myself calling it the H.I.C.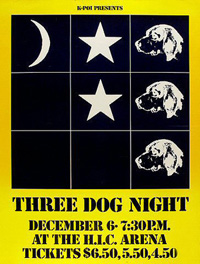 Everyone from Elvis to America came to town to rock the HIC Arena. In those days, people slept overnight near the sweet smells of the koi pond to be the first to buy tickets when the box office opened the next morning. Now the pond is filled with tilapia and tickets can be purchased with a phone call or click of the mouse.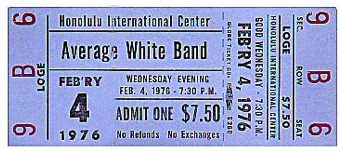 When a concert was happening at the HIC, two beams of light criss-crossed on the night sky like the Batman signal. Tickets were a little steep at $4.50, $5.50 and $6.50 but somehow we scrounged up the money for that priceless piece of paper. No bar codes or magnetic strips on these tickets!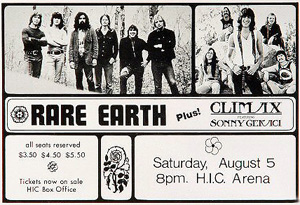 Smoking was allowed in the 70's and during a concert, whether it was John Denver or Grand Funk Railroad, the faint smell of cigarette smoke always filled the air. To bring the band back out for an encore, the crowd waved flames from Zippo lighters overhead. Now people wave cell phones!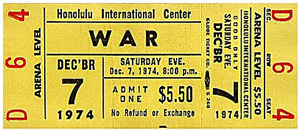 The first concert I remember going to was with a Washington Inter. dude when we were in the 9th grade. Who did we see? The Jackson 5, baby! Stop laughing.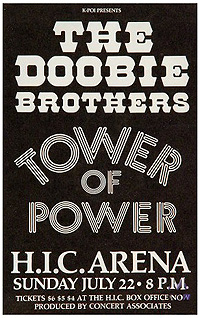 The Doobie Brothers AND Tower of Power? Now that's a lineup I'd scrape up good money to see even today. Oh-oh, listen to the music!